Insurance Insurance quote
Navigation for News Categories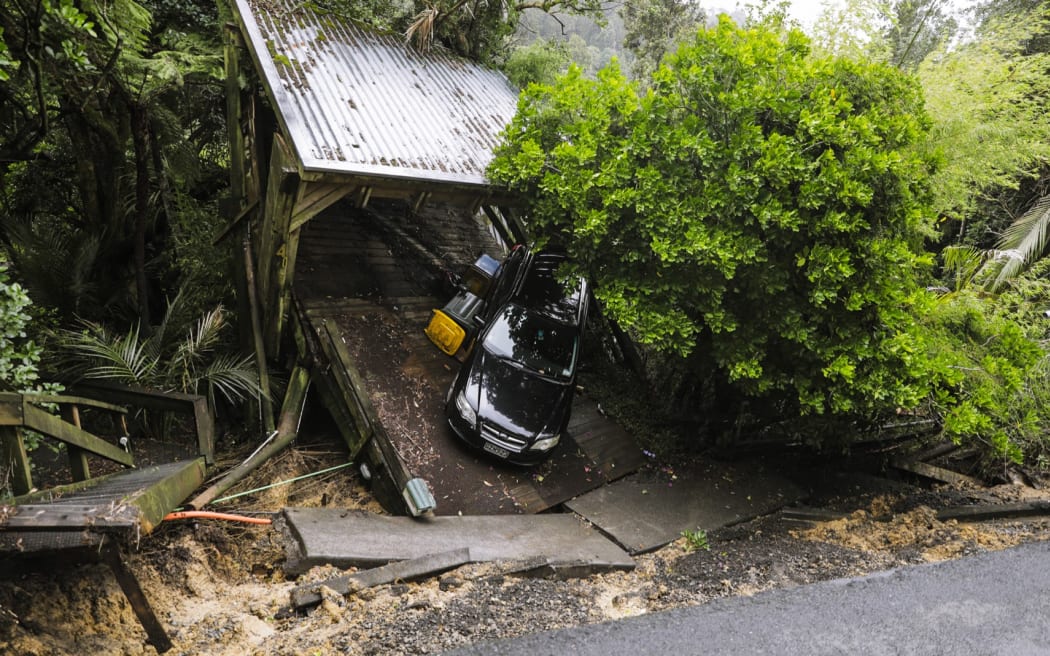 Slip on Otitori Bay Road, in Auckland's Titirangi.
Photo: Samuel Rillstone/RNZ
The insurance industry is expecting the upper North Island floods to cost it more than $1 billion.
Insurance Council head Tim Grafton said insurers have already paid out about $111 million and expect the bill to keep rising.
So far, about 47,300 claims have been lodged for the floods over Auckland Anniversary weekend, covering houses, contents, cars and businesses.
Those claims are worth more than $990m.
On top of that, about 30,000 claims have been lodged so far for damage from Cyclone Gabrielle, Grafton said.
The number of claims from the two weather events are around twice the number lodged after the 2016 Kaikoura earthquake, he said.
Following Auckland's January floods, Insurance Council consumer affairs manager Sarah Knox told RNZ it would be years before all claims are settled for flood damaged homes, cars and contents.
"A standard event for insurers, where it is a normal sized flood event, they will get through 90 percent of those claims within a year. But this event is of an unprecedented scale so it will take a long time," she said.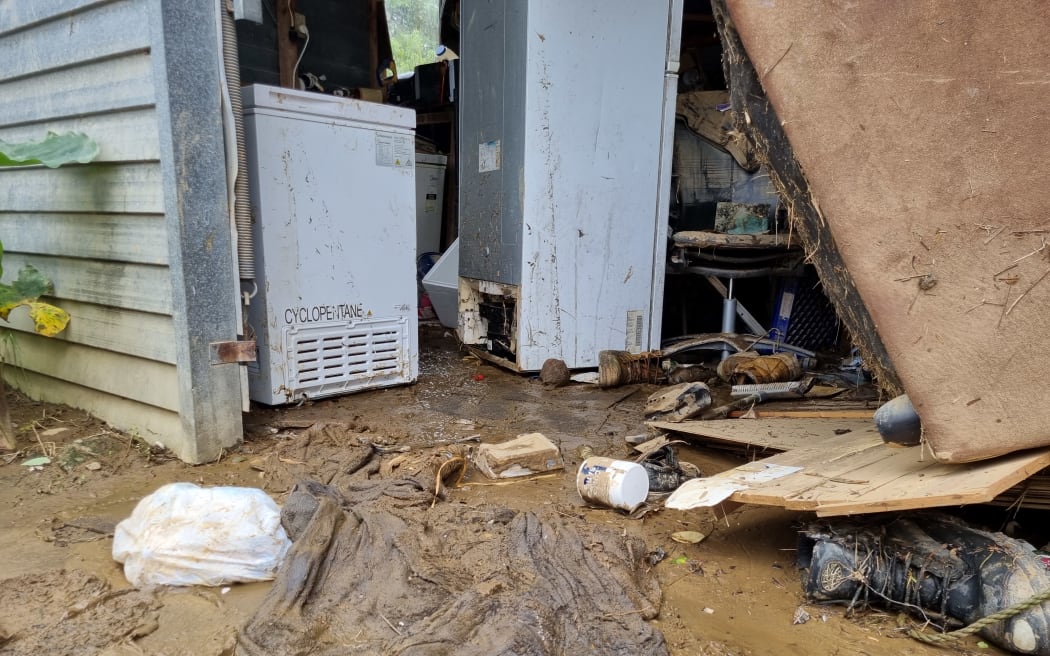 Damage caused by flooding in Auckland's Te Atatū South.
Photo: RNZ / Soumya Bhamidipati
"People need to make sure that they are now looking at their temporary accommodation with their insurers and setting themselves up so that they are there for the long haul with their insurers."
Processing all the insurance claims will take years, Knox said.
"It's really difficult to be able to say how long is this going to take but it's not going to be days and weeks, we're talking months and years. This is an unprecedented event in terms of New Zealand's history for a flood event."
Meanwhile, insurance premiums are tipped to rise as a result of the flooding events.
Chief executive of the Insurance Brokers Association Mel Gorham told RNZ insurance rates could be in for a rethink as the extent of the damage from extensive flooding was revealed.
"Even before this event, insurers have been looking with greater scrutiny at the likes of flood risk, so absolutely the impact, depending on how significant it is from this event, could in turn create difficulties with insurance rising or becoming less available."